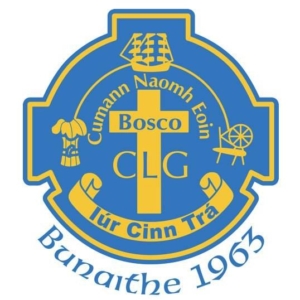 LATEST NEWS
Championship Final:  The Under 16s Boys played An Riocht in the Championship Final on Friday night in Warrenpoint and after a very promising first quarter we let the opposition in for two goals just before the break leaving the match all-square at half-time. In the second half we found the going difficult and An Riocht ended up winning by a comfortable margin. The boys were very disappointed not just by the defeat but they know they can play much better but it was a great achievement for both players and team mentors to reach the final – if this group of players stay together they will certainly achieve greater things in the future.
Important Date for the Diary (AGM):  The club's Annual General Meeting of 2016 has been arranged for Sunday 20th November @ 6.30pm in the Social Club and all members are asked to attend this very important meeting.
All-Ireland Blitz: Mo and the G4M&O squad are presently preparing for the All-Ireland Blitz which is being held in Portmarnock on Sat. 15th October. We wish them all the best in Dublin!
Jack Mackin Tournament: The club's annual Under 8 Tournament in honour of one of our founding members Jack Mackin will take place on Sunday 16th October @ 10am. Club helpers will be needed on the day, so please come along and lend your support.
New Date – Banquet for the Down Team of 1991: Twenty-five years after winning the All-Ireland senior football title, the All-Ireland winning Down team of 1991 will be honoured by the Down County Board at a banquet in the Canal Court on Saturday 29th October. Our own club members Brian Irwin and Kerry McVeigh were part of the winning squad and are very proud owners of All-Ireland medals – the club will be represented at the banquet.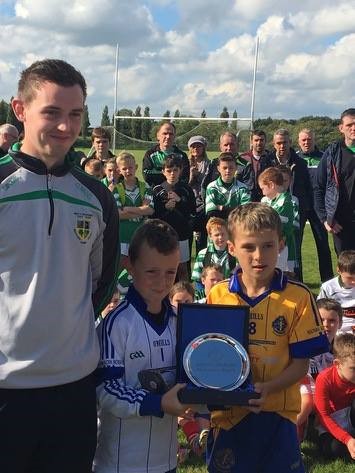 Bosco Ogs (U10s) At the weekend our U10s participated in the St. Michael's Tournament and after some sterling performances on the pitch they ended up winning the Plate Final. Well done to both players and team mentors!
CHRISTMAS ORDERS:  Raymond Tumilty will be in the Social Club on this Thursday (6th) between 7 – 8pm to take orders for Bosco gear. A deposit of 50% is required when placing your orders. (A flyer will be circulated by e-mail during the week)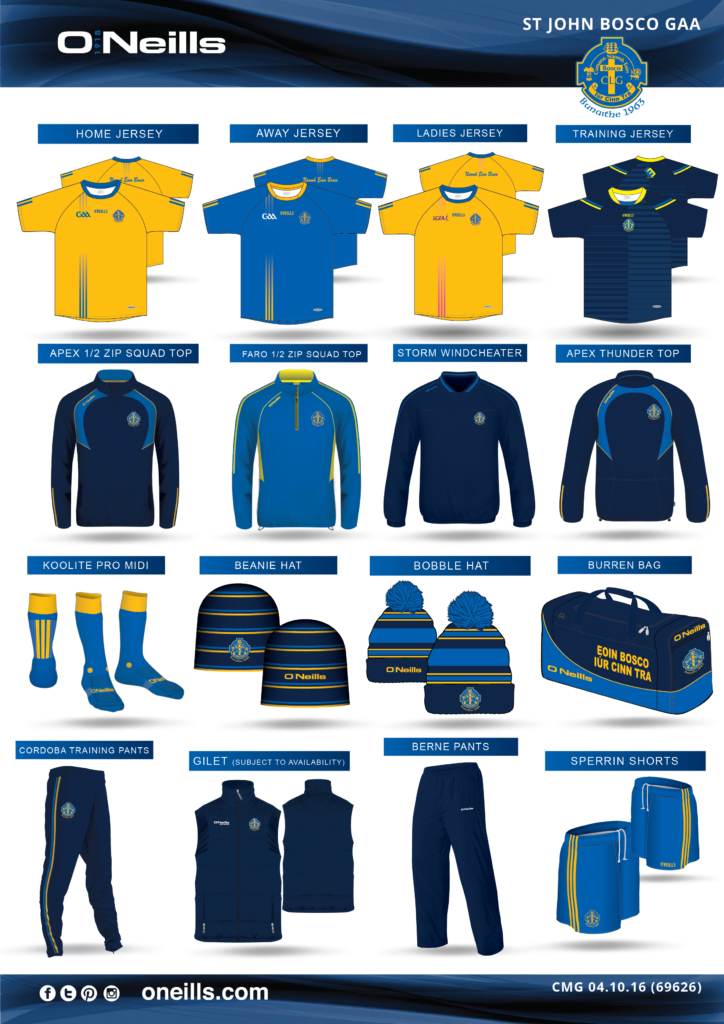 LOTTO : The numbers for this week's lotto were as follows:
There was no jackpot winner; £10 winners were I Hanna, C Livey, L McCabe
Next week's jackpot is £1,350
CLUB NEWSLETTER  The Newsletter is now only published every few weeks but you can always catch up on weekly events like Lotto on the club's Facebook page and also by checking out the club's website on www.stjohnboscogac.com for Results/Fixtures.
Remember you can now do the weekly lotto online!
THIS WEEK'S FIXTURES  The fixtures for this week are as follows:
Saturday (8th) Senior Men @ 4pm: The senior men play Saul away in their last league game – a win is a must in this game if they are to gain promotion to Division 2!
(The Down Fixtures committee has just changed the date of this match to the following week-end but the club is seeking to have it played on this date which was fixed weeks ago)
Saturday (8th)  Under 13 Boys @ 2pm:  The Under 13s are at home against Burren with a throw-in at 2pm
Sunday (9th) Under 11 Boys @ 11am:  The Under 11s are at home against our local rivals Ballyholland with a throw-in at 11am
Try and get out to cheer on our teams – your support is greatly appreciated.
Team mentors also require help with nets and flags before and after home games – this help is also greatly appreciated.
CLUB SPONSOR   Our local club sponsor Brian McCullagh Accountants has been involved with the Bosco since 2008 and the club really appreciates the financial support given to it by this local company. Brian & Jarlath's Company will kindly donate additional funding anytime a Bosco member uses their services. For more information about the services they offer please contact me via return e-mail or contact them directly.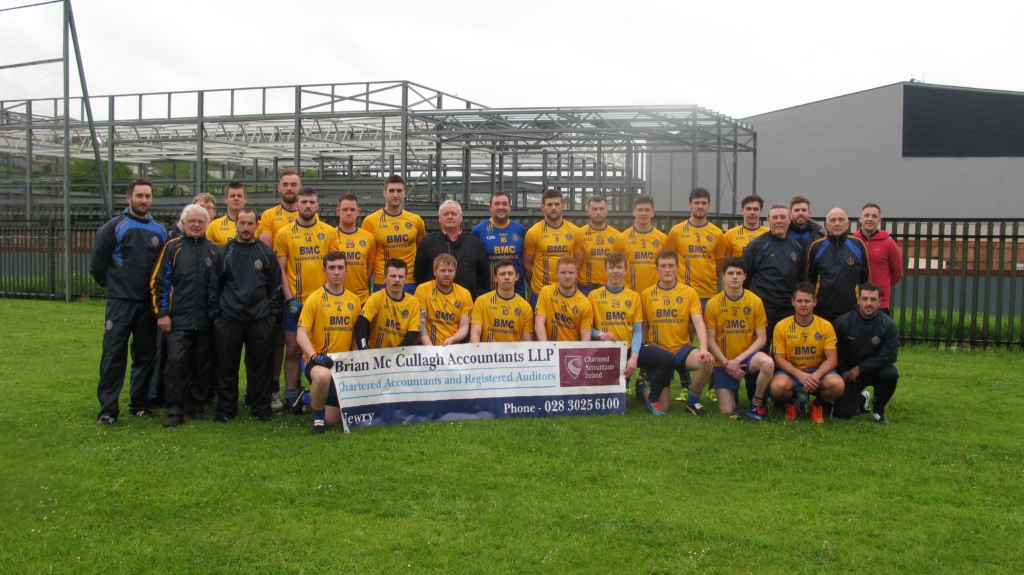 NEW SPONSORS   The club is very grateful to Sean Ward (Rockmount), McDonalds and Fegan Motors for their recent sponsorship of jerseys for three of our teams – Senior Ladies, Minors and Under 16 Boys respectively.

NEW CLUB DEVELOPMENT:  Exciting times for all Bosco members, players, parents and supporters! Below is the most recent photo of the new Bosco complex adjacent to Jack Mackin Park – we are steadily getting there!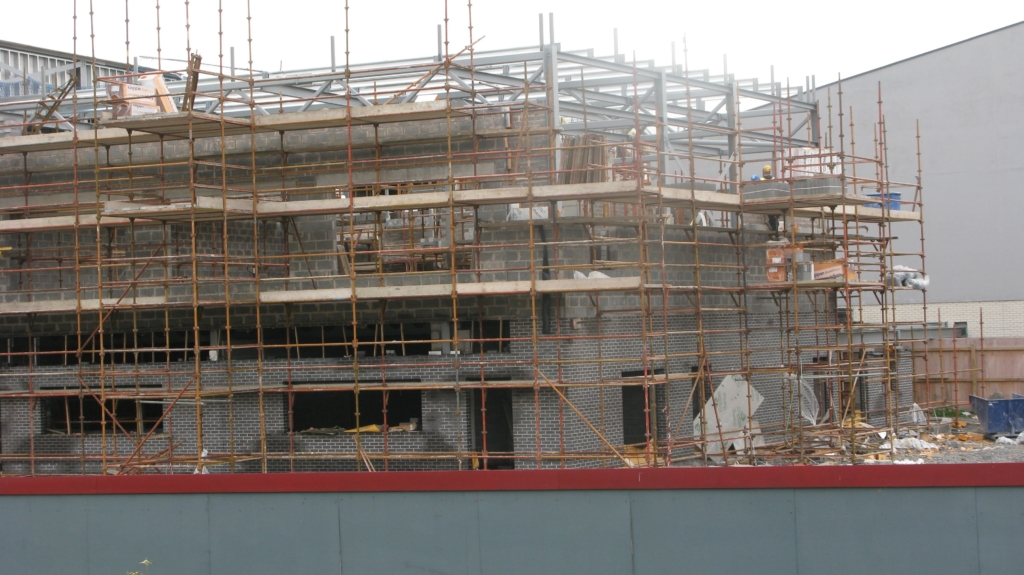 FORTHCOMING EVENTS
| | |
| --- | --- |
| DAY/DATE | EVENT |
| Mon. 10th October | Next meeting of the Club's Executive Committee @ 7.30pm |
| Sun. 16th October | Jack Mackin U8 Tournament starting @ 10am |
| Sat. 29th October | 1991 Down Banquet in Canal Court |
| Sun. 20th November | Club's AGM @ 6.30pm |
FACEBOOK & ANY NEWS?  Remember you can follow club activities on Facebook. Also, please feel welcome to forward club news, features, events, reports, photos to joeryan511@gmail.com for inclusion in the club's Newsletter.
Also, if you know any member or parent who would like to be added to this mailing list, please forward their details to the same e-mail address as above.